Use Code?
First of all,you need to have a Coupon code 😄
Crazysaleshop is a very friendly clothes store for new users.
You can get a 10%OFF Coupon code by signing up for a new account.
We will also send you a 5%OFF discount code if you accidentally hit the leave button.
Etc...
We have a wealth of Coupon codes to give you, and you can get a Coupon code every day you visit our store! 🤗
So...How to use the Coupon code?
When you select an item and enter the purchase screen, you will see This>>>
On your Computer: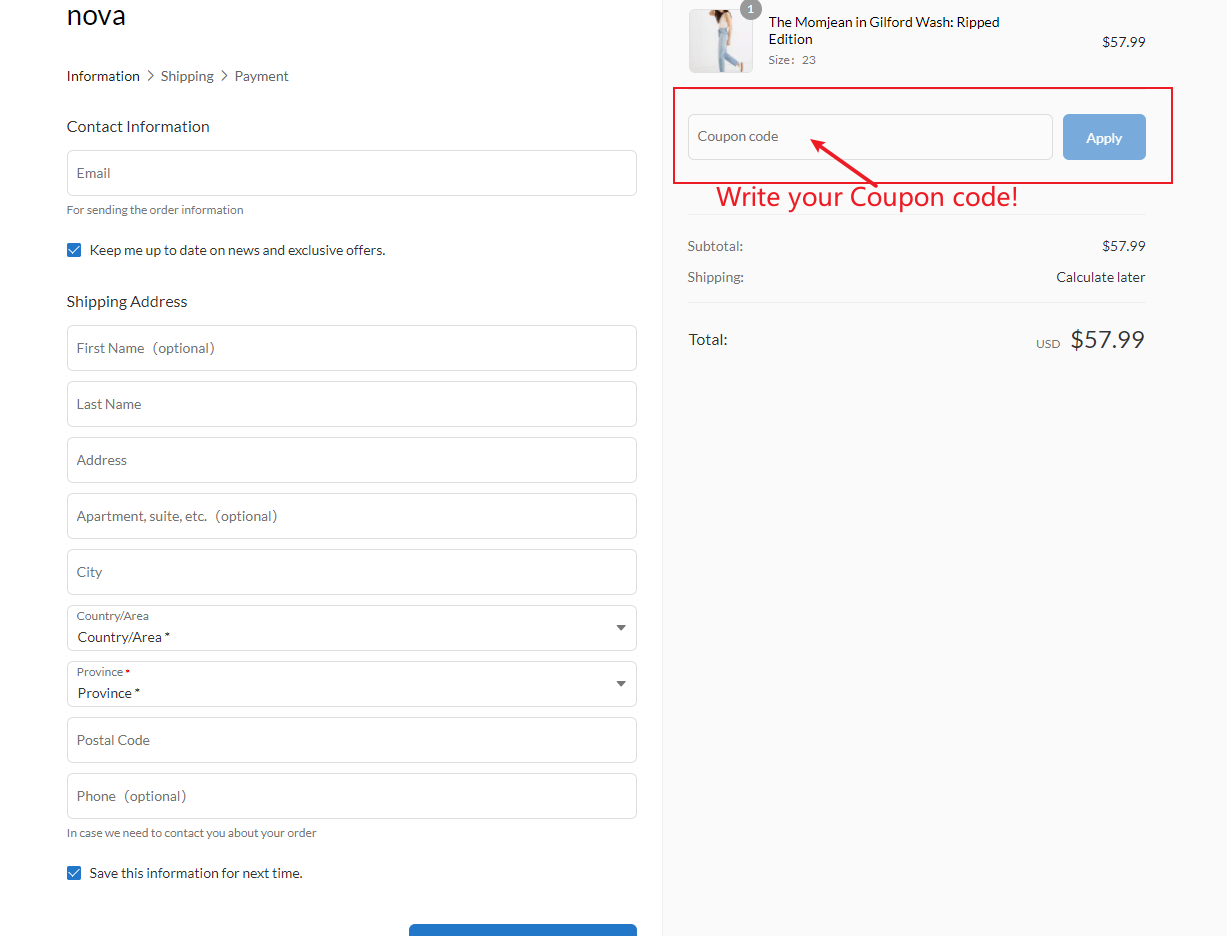 On your Phone: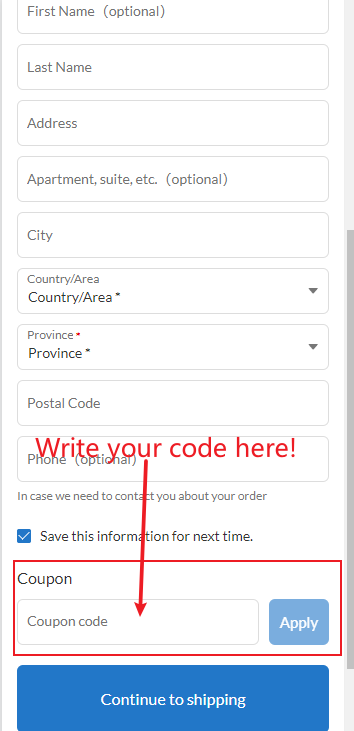 Finally , Happy shopping begins!
Note:Only one Coupon code can be used per purchase!